Think fast—is a tomato a fruit or a vegetable? Instinctually, you probably want to say a tomato is vegetable, right? Well, within the last 10 years, more research has come out to say that technically, a tomato is a fruit. Consider your mind, BLOWN.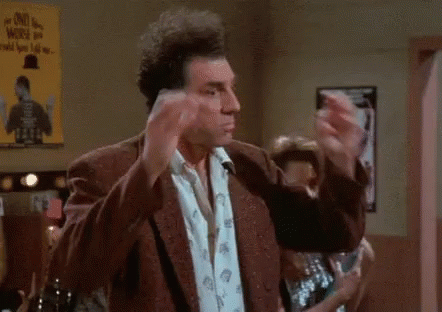 However, the categorization of a tomato being a fruit or a vegetable also depends on the individual and what they're using the tomato for.
When it comes to email marketing, many people raise a similar question: is email an inbound or outbound marketing strategy? Well, it depends on how you use it. Keep reading to explore how email can be both an inbound and outbound marketing strategy.
What Is Inbound Email Marketing?
Regarding inbound marketing in general, this lead generation strategy aims to attract the attention of potential buyers through digital marketing efforts. Once a user shows interest in your company by submitting their contact information, they're integrated into an inbound email marketing campaign to get more information and promotional deals. 
The end goal of these emails is to guide users further down the sales funnel, converting them from a lead into a customer. As your marketing experts create inbound marketing emails for potential customers, it's essential that these emails align with the needs of the buyer persona and their current stage in the sales cycle. This ensures that a lead in the awareness stage isn't receiving emails that are too salesy, or a lead in the consideration phase doesn't get emails that are too hands-off. 
It's important to remember that an inbound email marketing campaign may take some time to build. These email lists are often much slower to start; first, you need to share content that attracts customers. Then, your marketing experts must establish trust between your company and the potential buyer. If the potential buyer sees value in what you provide, they're more likely to enter their contact information in a form to receive more sales and marketing materials. 
Once you gain interest from potential customers, it's essential that you keep that spark alive. In addition to sending emails that align with their stage in the buyer's journey, you need to put each lead in an email list that aligns with their product or service interests. While the email list may be smaller than an outbound email campaign, you can send leads the right content at the right time.
Examples of Inbound Email Marketing
Welcome emails: Once a user opts into your inbound email marketing campaigns, they can receive a welcome email from your company. This email should thank them for subscribing, introduce them to your company, tell them what they should expect from your email marketing campaigns, and give them a call to action so they know what you want them to do with the emails.
Curated emails: These emails are the meat of your inbound email marketing campaign. Through curated emails, leads receive sales materials that guide them closer to the end of the sales cycle. This could include links to marketing collateral, blog posts on your website, or other sales enablement assets.
Company newsletters: Newsletters give leads information about your company rather than insight into the products and services you offer. These newsletters often highlight company successes along with any updates on your daily operations. 
Promotional emails: Promotional emails are designed to encourage users to buy a product or service from your company because the promotional email's price point is less than the original product or service price.
What Is Outbound Email Marketing?
Outbound email marketing is a lead generation practice in which sales and marketing experts contact prospective businesses and pitch your products or services through email marketing efforts. The core difference between inbound and outbound email marketing is that prospective companies in the outbound sales pipeline did not ask to be included in email marketing campaigns. 
Outbound email marketing prospects often enter the sales pipeline because your sales data analysts found them online and considered them to be a good business opportunity. Many outbound prospects can also enter the sales pipeline because their contact information was gathered through database software, such as ZoomInfo and D&B Hoovers. 
Many companies practice outbound email marketing efforts because even if a potential buyer in your target audience isn't in the market for changing their current B2B product or service solution, at least your sales and marketing teams can provide top-of-mind awareness and meet them when they reevaluate their contracts.
Compared to inbound email marketing, outbound email marketing practices offer a wider reach in a shorter amount of time. Since outbound email marketing campaigns aren't as targeted, more emails are sent out to a larger group of people. While there are fewer targeted email marketing assets, outbound email marketing gets your company in front of more potential buyers, increasing brand awareness.
Examples of Outbound Email Marketing
Cold emails: Like cold calling, outbound email marketing starts with cold emails. While the potential key decision-maker (KDM) didn't initially ask to be integrated into the email marketing campaign, they have the opportunity to learn about your business if they didn't already. If your inbound marketing strategy isn't fully developed yet, cold email marketing is a good way to get your foot in the door. 
Lead nurturing emails: Even if a potential buyer isn't ready to purchase or set a sales appointment after the first cold email, lead nurturing emails could guide them closer to the end of the sales funnel. Most cold emails don't result in scheduled sales appointments, which makes lead nurturing emails essential for an outbound email marketing campaign. 
Appointment setting emails: Appointment setting emails are the tail end of an outbound email marketing campaign. Like any outbound marketing strategy, your sales and marketing experts must present KDMs with the right pitch at the right time of the sales cycle. Emails focused on appointment setting should deliver more salesy content that isn't necessarily ideal for leads in the awareness stage of the buyer's journey. These outbound email marketing assets should be sent to leads in the decision stage.
Outbound vs. Inbound Email: Which Email Marketing Strategy Yields the Most ROI?
When it comes to the cost of outbound vs. inbound email marketing, there are a few things to consider. For starters, let's consider outbound email marketing. For email marketing platforms like MailChimp and CampaignMonitor, the more emails sent to more contacts, the more costs are associated with those emails. And since these emails aren't as customized to leads in the sales pipeline, you risk boosting unsubscribe rates. 
However, when it comes to inbound email marketing, the ROI is much higher because your marketing experts are targeting a list of warm leads. While the ROI is often higher than outbound email marketing, it's important to remember that it takes a significant amount of time to build these lists, so it's not an immediate ROI. 
Ideally, you want to add new warm prospects to your inbound email lists all the time. You can do this by requesting newsletter or promotional email signups through your website, social media ads, and referrals, keeping email marketing costs low. Additionally, inbound email marketing lists have fewer subscribers than outbound email lists, lowering overall email marketing costs. 
To get the most significant return on investment with your email marketing efforts, it's essential to streamline both outbound and inbound email marketing efforts. For instance, sending a cold email to a prospect in the sales pipeline may encourage them to learn more about your company. If they like what you have to offer, then they can implement themselves into a lead nurturing email marketing campaign to accelerate their experience in the buyer's journey. By signing up to be a part of your newsletter or email marketing campaign, this allows your sales and marketing experts to send leads sales emails that align with their specific wants and needs.
While you may firmly believe there are more doors than wheels in the world, it's all about perception—and the same idea reigns true for email marketing. So the next time someone asks you if email is inbound or outbound marketing, explain your case for both and present yourself as an expert in email marketing.
If you need a hand creating high-quality inbound and outbound emails, contact the email marketing experts at Sapper Consulting!