The clock is ticking until the holidays are over and if you still don't have a gift for your favorite salesperson, you've come to the right place! We've rounded up 7 amazing gifts that will show your sales team that you appreciate all of the hard work that they do.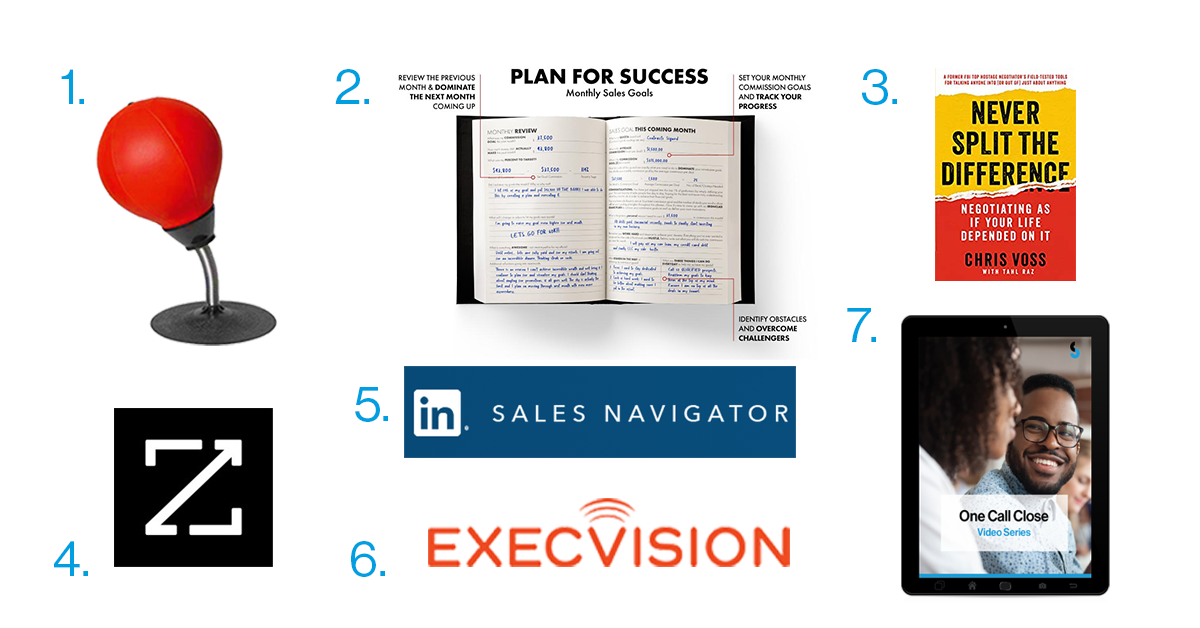 Desktop punching bag
If your sales team is tired of hearing "no" or getting their calls sent to voicemail, this miniature desktop punching bag can release some of the frustration caused by the less glamorous side of sales. It comes with a suction cup to stick it on top of your desk and is a fun way to exert a little bit of energy between calls.
Sales planner
Part day-to-day planner, part goal tracker, the Sales Planner is the perfect gift for anyone who wants to prioritize their pipeline and better manage their daily tasks. The planner features sales strategies used by top professionals that are sure to help your sales team close more deals. It's full of inspirational quotes, reflection prompts and scheduling tools that will help sales people stay organized and focused going into the new year. 
Never Split the Difference
Never Split the Difference: Negotiating as if Your Life Depended on It is an essential read for any salesperson. Chris Voss's book tells his captivating story as an international hostage negotiator for the FBI. He shares the tactics and strategies he learned in the field that can be adapted for any situation in life, including closing that next sale.
Zoominfo 
Between prospecting, closing deals, and networking within the industry, your sales team is juggling a ton of meetings. Zoominfo automates scheduling, automatically sends alerts for executive changes, pulls intent signals from various sources, and leverages LinkedIn data. From CSM's to Sales Reps, Zoominfo is an amazing resource for your team! 
LinkedIn Sales Navigator 
If your sales team isn't using LinkedIn Sales Navigator, it's time to start! This tool is a total game changer for targeting the right leads, reaching and engaging with prospects, and tracking the entire sales funnel. Your sales team will thank you.
ExecVision
Developing meaningful connections is one of the most important aspects of closing deals, and a subscription to ExecVision will help your sales team better analyze their sales calls. ExecVision uses conversation intelligence to uncover skills and behaviors that are closing deals – and those that are lacking – to improve performance.
One Call Close
As any salesperson could tell you, selling is both a science and an art, one our team has perfected. One Close Call is the step-by-step framework that the Sapper team uses to navigate the discovery sales call. This 10-video series takes the guesswork out of discovery calls and leaves your salespeople feeling empowered and well-equipped to turn strangers into clients. For green and seasoned reps alike, One Call Close is the sales technique for quarter over quarter growth. 
Regardless of what you choose to send your sales team this holiday season, your gift is a statement of appreciation for all the hard work they've done this year. For more gift guides, click here.